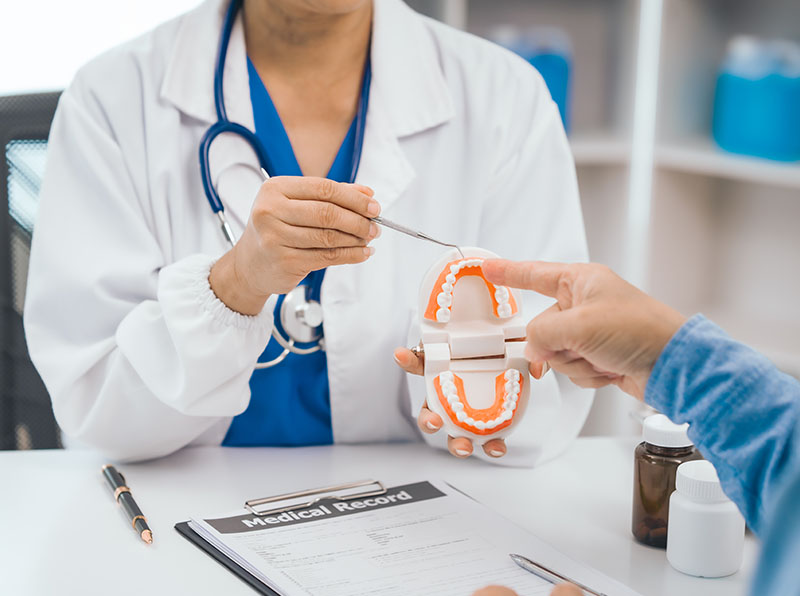 Enhanced Denture Comfort
Soft liners offer a layer of pliable, cushioning material positioned between the surface of your denture and your oral tissues. This innovative material absorbs shock, providing relief from the impact between the hard denture base and your gums.
Soft liners can be incorporated into the creation of new dentures or retrofitted into your existing ones.
Permanent Soft Liners for Lasting Comfort
For individuals with receded or flattened gum tissues that may not respond well to the stresses of dentures, permanent soft liners offer a comfortable and long-term solution. They are also a suitable choice for patients with chronically sore gum tissues or areas with sharp bony protuberances.
Advantages of Soft Liners
Enhanced comfort during denture use
Well-tolerated by virtually all patients
Improved chewing efficiency
Proven technology with over two decades of innovation
Regular follow-up visits with our dentists are necessary when using soft liners to ensure the fitting of your dentures and overall oral health.
Experience enhanced denture comfort with soft liners – contact us today to discuss your options.
Inspiring Stories to Make You Smile
"This office is amazing! Always clean and the staff is very friendly. My son had…
Read More
"Dr Pannu is the best! Their office always treats us like family and makes us…
Read More
"I've been going to get my cleanings done at Pannu dental and the service is…
Read More
"Everyone on front desk are so warm and welcoming as soon as you walk in.…
Read More
Schedule a Consultation Today!