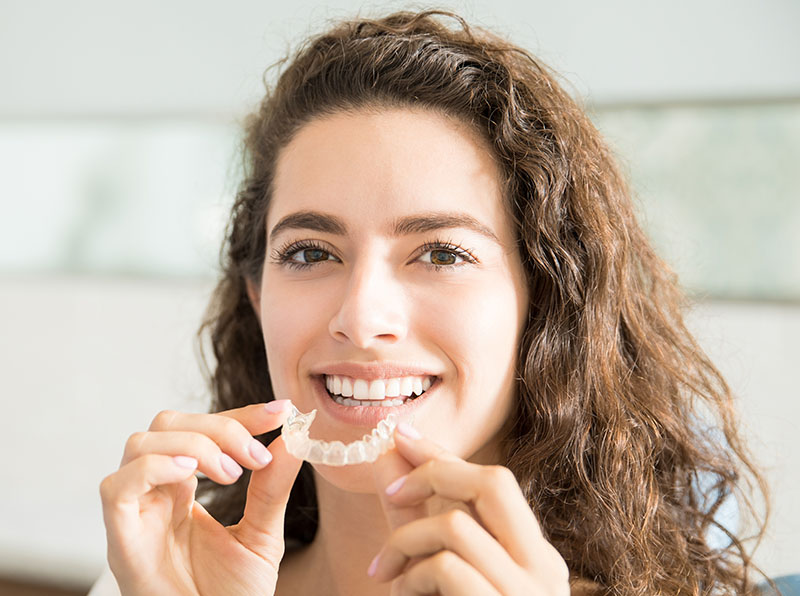 The Invisalign Revolution: A Modern and Convenient Way to Straighten Your Teeth
At Pannu Dental Group, we're pleased to offer Invisalign as a modern and convenient solution to achieve a straighter smile. Our Invisalign dentists are ready to assist you at our San Jose, Fremont, Cupertino, and Sunnyvale offices. Contact us to schedule your appointment and start your journey to a beautifully aligned smile.
Why Choose Invisalign?
Invisalign is a revolutionary orthodontic treatment that replaces traditional metal wires and brackets for clear, removable aligners.
The benefits of Invisalign include:
Invisibility
The clear aligners are virtually invisible, making them an aesthetically pleasing choice for both adults and teenagers
Regular Check-Ins
You'll have periodic appointments with your dentist, typically every 6 weeks, to ensure your treatment is on track.
Removability
You can take out the aligners to eat, drink, brush, and floss, allowing for a more comfortable and convenient experience.
Gradual Progress
As you transition from one set of aligners to the next in the series, your teeth will move progressively and steadily towards their final, prescribed position.
Say goodbye to traditional braces
Embrace the modern approach to achieving a straighter smile with Invisalign at Pannu Dental Group. Our experienced Invisalign dentists are here to help you transform your smile discreetly and comfortably. Contact us today to get started.
Inspiring Stories to Make You Smile
"This office is amazing! Always clean and the staff is very friendly. My son had…
Read More
"Dr Pannu is the best! Their office always treats us like family and makes us…
Read More
"I've been going to get my cleanings done at Pannu dental and the service is…
Read More
"Everyone on front desk are so warm and welcoming as soon as you walk in.…
Read More
Schedule a Consultation Today!