Dr. Phan
Oral Surgery and Dental Implants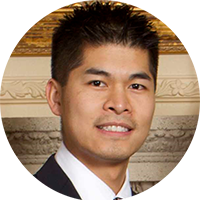 Dr. Phan is an Oral and Maxillofacial Surgeon. After completing his undergraduate studies at the University of California at Berkeley, Dr. Phan continued his education at the New York University College of Dentistry, where he received his D.D.S. degree and graduated in the top his class. He earned numerous awards for clinical and academic excellence, and was inducted into the National Dental Honor Society.
Pursuing his interest in Oral and Maxillofacial Surgery, Dr. Phan completed a six-year training program in Oral and Maxillofacial Surgery at Long Island Jewish Medical Center in New York. He has received awards for academic research and is published in the Journal of Oral and Maxillofacial Surgery. Dr. Phan also received his M.D. degree from the Stony Brook University School of Medicine and completed a one-year internship in general surgery at Stony Brook University Hospital in New York.
As a highly trained Oral and Maxillofacial Surgeon, Dr. Phan specializes in Bone Grafting, Dentoalveolar Surgery, Dental Implants, and Outpatient Anesthesia.
What can Dr. Phan do for you?
Specializes in Oral Surgery and Dental Implants
Inspiring Stories to Make You Smile
"This office is amazing! Always clean and the staff is very friendly. My son had…
Read More
"Dr Pannu is the best! Their office always treats us like family and makes us…
Read More
"I've been going to get my cleanings done at Pannu dental and the service is…
Read More
"Everyone on front desk are so warm and welcoming as soon as you walk in.…
Read More
Schedule a Consultation Today!