Dr. Seerat Kaur
General Dentistry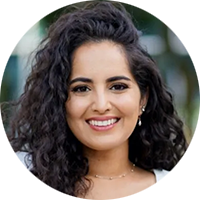 Dr. Seerat always knew she wanted to be in healthcare because she enjoys taking care of others and working with her hands. She graduated from Midwestern University College of Dental Medicine in 2021 and she received her Bachelor of Science in Biochemistry from Laurentian University 2016.
She loves being a dentist because she enjoys meeting new people and connecting with them on a personal level while creating happy smiles. She believes every patient should have a positive dental experience and helps them feel comfortable with her gentle and caring nature.
New to the Bay Area from Toronto, she likes to spend her free time exploring the vibrant food scene and natural beauty of her new home. She also enjoys nerding out and playing computer and board games.
What can Dr. Kaur do for you?
Specializes in General Dentistry