Dr. Tran
General Dentistry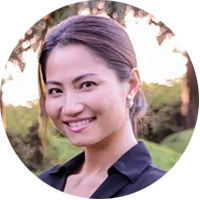 Dr. Tran graduated from the University Of New York College Of Dentistry. She has been practicing in the Bay Area since 2006 and has over 10 years of experience. She is a bay area native and lives in San Jose. She is currently a member of a local dental dental society, the American Dental Association, and California Dental Association. She frequently attends dental seminars as well as dental conferences to keep up to date on current changes and techniques in related to dentistry. She enjoys treating the dental health of her patients especially the ones that she can dramatically improve their smiles and confidence. Dr. Tran enjoys reading, hiking, traveling, skiing, or simply spending time with her family.
What can Dr. Tran do for you?
Specializes in General Dentistry
Inspiring Stories to Make You Smile
"This office is amazing! Always clean and the staff is very friendly. My son had…
Read More
"Dr Pannu is the best! Their office always treats us like family and makes us…
Read More
"I've been going to get my cleanings done at Pannu dental and the service is…
Read More
"Everyone on front desk are so warm and welcoming as soon as you walk in.…
Read More
Schedule a Consultation Today!